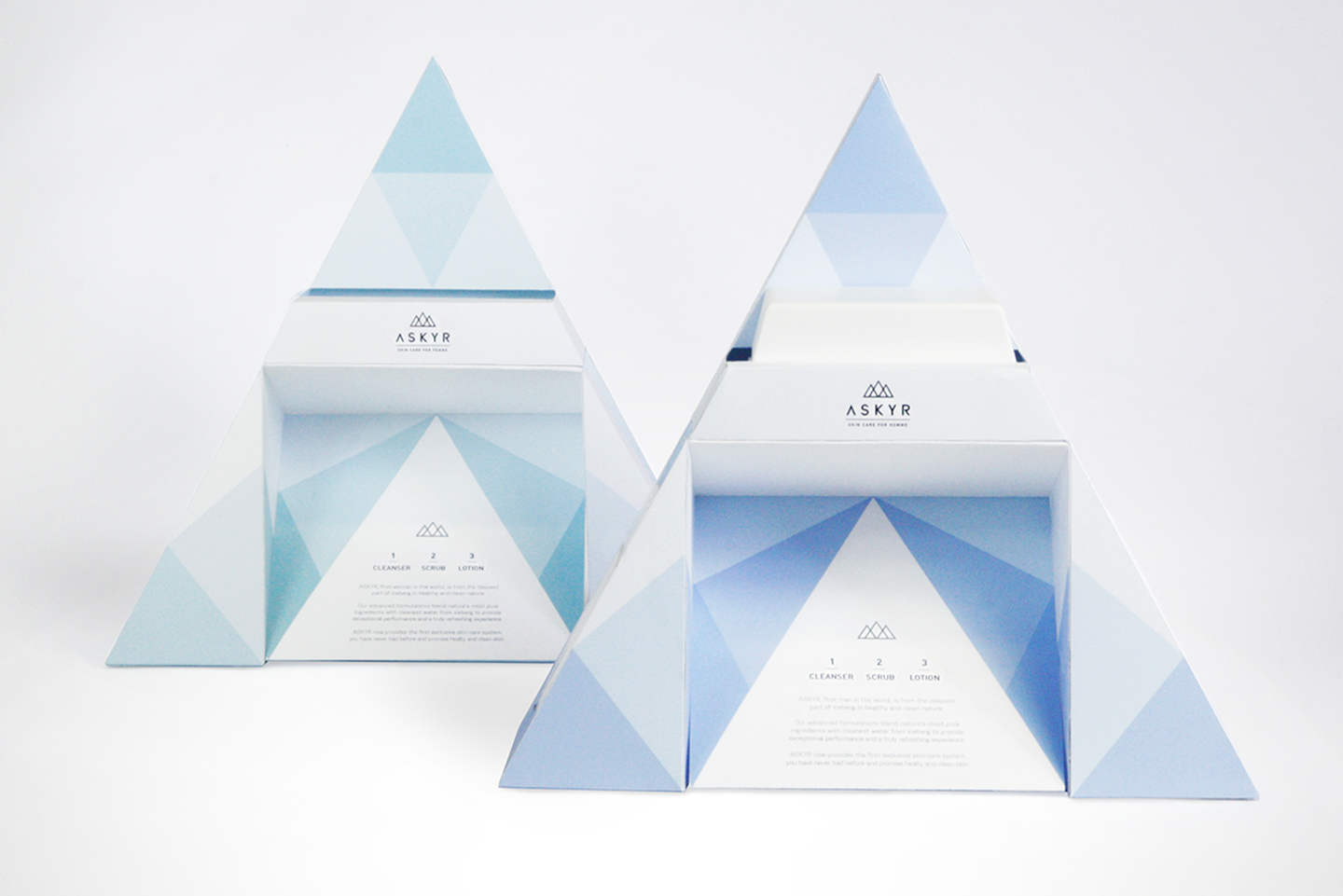 ASKYR is a premium men's skincare brand based in Greenland. The project is for ASKYR gift set packaging including Facial cleanser, Scrub and Lotion.
The logo, structure and graphics are inspired by the shape and color of iceberg. From both primary and secondary packaging structure to identity design and overall graphic style, ASKYR is designed in hope of achieving a comprehensive and consistent brand gestalt.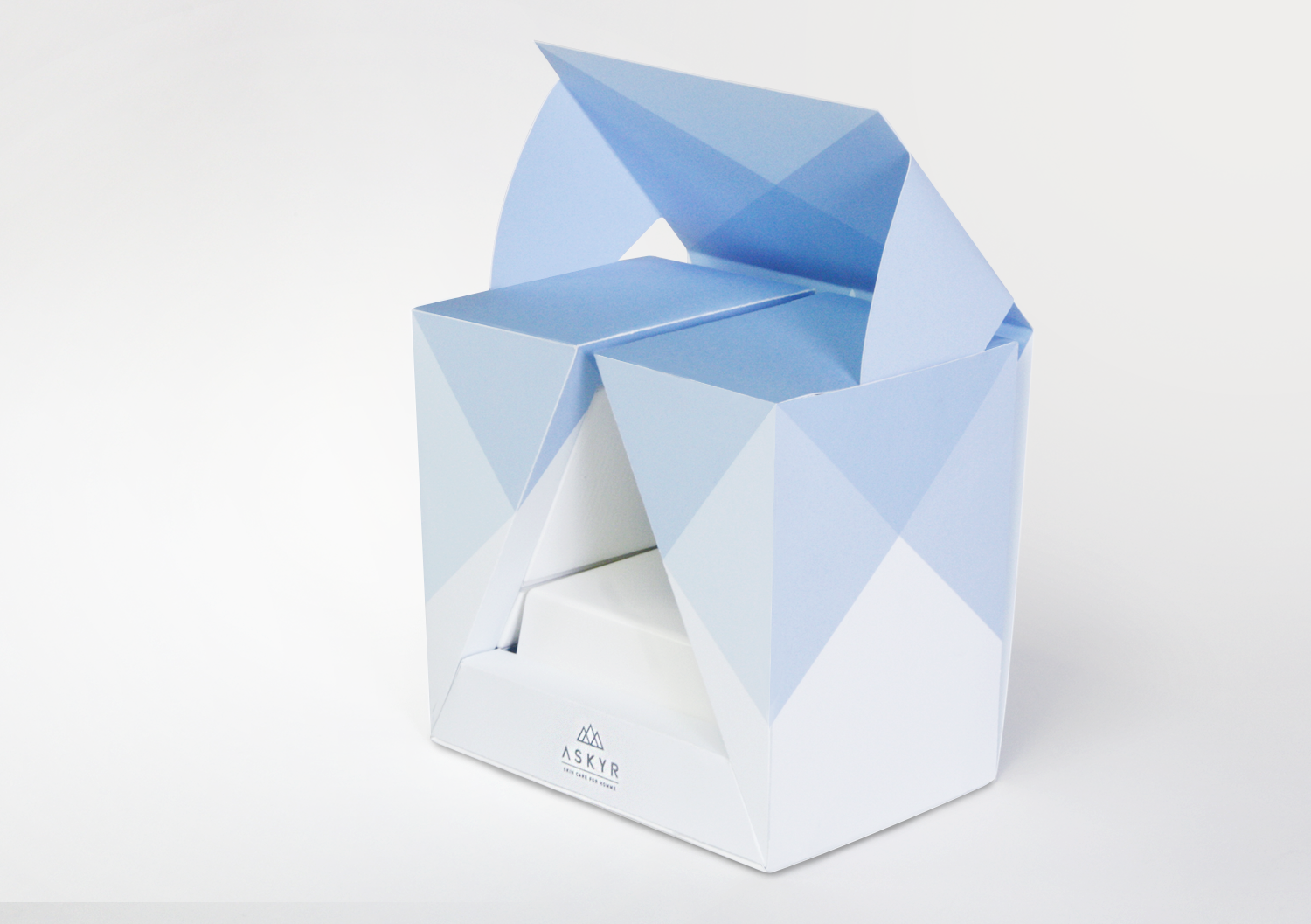 The structure of the packaging can be transformed from a regular square box to a triangle-shaped display. The way of transformation is easy for staff to operate.
When packaging is closed, the square form allows packaging to be stacked easily on the shelve.
When it's opened, the triangle form not only delivers strong brand image as a marketing tool, but also allows access to products for consumers to touch, experience and test when the packaging is displayed.
The tabs hold the packaging in place during display and closure without any extra glue.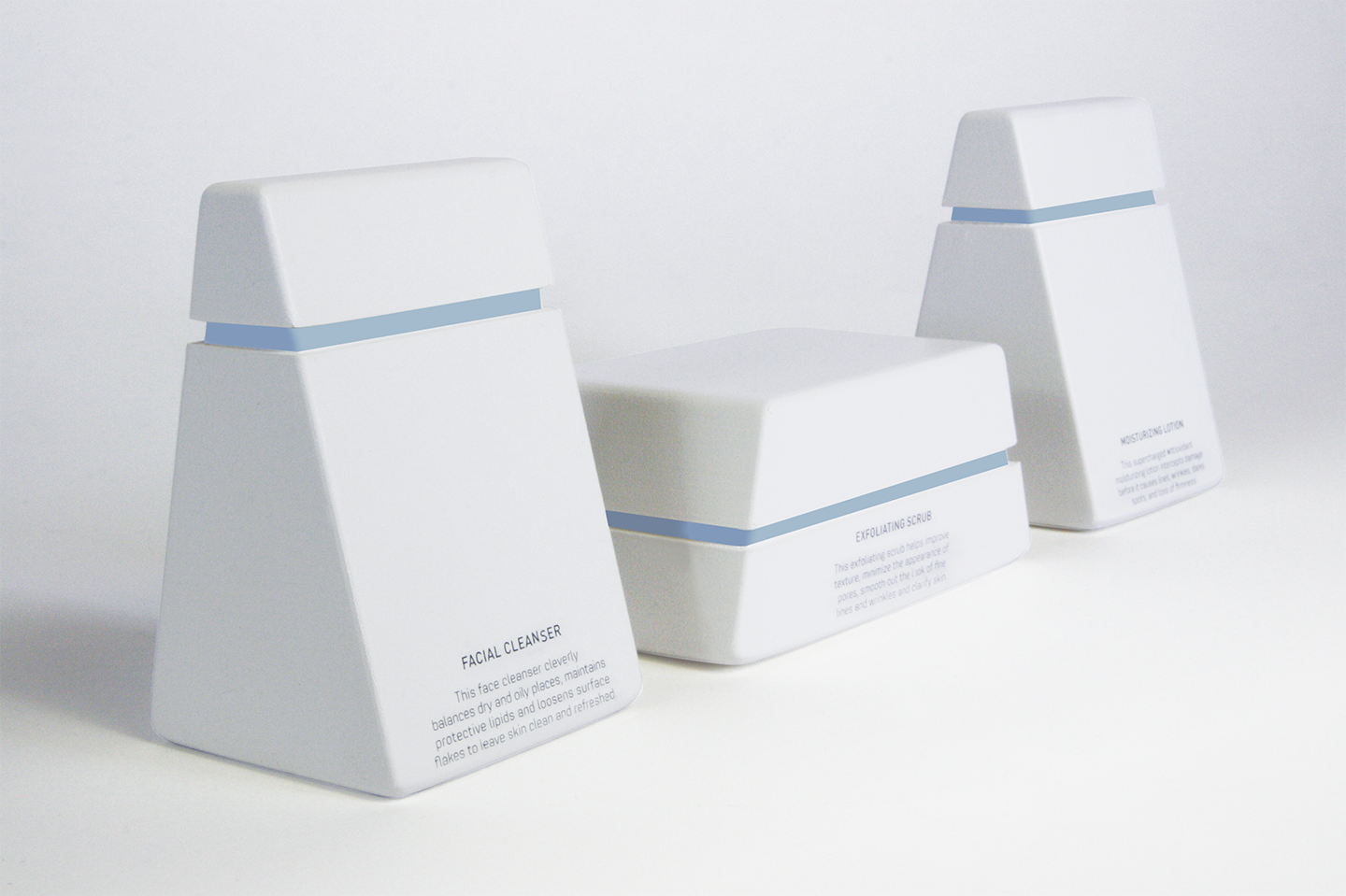 By using slogan "LOOK GOOD, DO GOOD", the ASKYR campaign raises awareness of iceberg melting problem, encourages people to use green energy sources more to ease global warming and guarantees clean and natural ASKYR products as a feedback.
Cooperating with GREENPEACE organization, for every gift set purchased by consumers, ASKYR donates 5% of the profit to GREENPEACE, solving environmental problems effected by global warming.
Credits:




Designers:

Sungmin Kim, Inyoung Bae, Hsiao-Han Chen, Jia-ru Lin