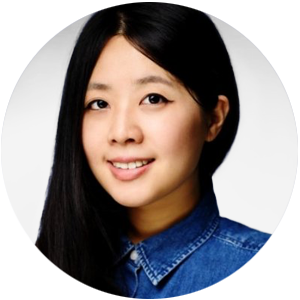 Originally from Taiwan, Hsiao is an integrated designer currently based in Brooklyn, New York.
Her integrated design skills are from the diverse background throughout her life.
Fine art training for over 8 years first opened her eyes to beauty of the world. The following industrial design study in college then forever transformed her into a logical thinker and a hands-on doer who enjoys function and meanings in beauty. Her love for tangible objects has only been stronger since then no matter how digital this world has become. Later on, packaging design study in graduate school in Pratt Institute integrated what she has experienced visually and structurally. It was when she started to realize how this whole journey in different fields makes lots of sense and how every stage of her past shapes and turns her well-rounded as a designer.
In Hsiao's free time, she loves to wander around her Brooklyn neighborhood, shop in farmer's market, practice Pilates, be plants mama and continue her never ending home decor project.
Experience, style & achievement
Throughout her time working in big corporation as well as medium to small design agencies and studios, she especially specialized brand and packaging design for beauty, haircare, skincare, health and wellness, food and beverages brands while she has also experienced POS, marketing and sales materials, social media contents and more.
Hsiao is great at adding a touch of beauty to any category. Her style is clean yet sophisticated, approachable but with fine quality. With solid packaging design as foundation, her strength is to think holistically and design further across multiple platforms from print to digital. Ultimately, she always wants to create bigger picture and make consistent and powerful campaign.
Both her professional and personal projects are recognized by international design awards and featured in blogs, magazines and books such as The Dieline, Packaging of the World, Graphic Design USA, Core77, Beauty Packaging and more.
Mission & philosophy​​​​​​​
Hsiao truly loves working for various categories and with various mediums. Due to her passion for living a healthy with beautiful lifestyle, she would love to focus more on lifestyle brands with products that do good to people which promotes healthy mind and body.
Currently Hsiao is flying solo, taking projects on her own, providing award-winning solutions, building brands and happy relationships with her clients.
Read more about how people feel about working with Hsiao

HERE

.